Here at Salisbury's we believe in serving our community and playing our part in creating change. Change for the good, that is.

We give locally because we live locally. Salisburys has been integral to the running of Albury Meals on Wheels for over two decades, and continues to provide all financial management services to this humble yet essential community service.

We also support national charity initiatives, with highlights being sponsorship of Relay for Life, and distributing Street Swags in the Albury-Wodonga area. Take a closer look at the Street Swags program http://www.streetswags.org/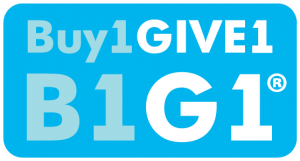 More than ever, we all have responsibilities as citizens of the world. So we have partnered with B1G1: Business for Good.
B1G1 is a global business giving program which allows us (and our clients) to make meaningful contributions to global development projects.