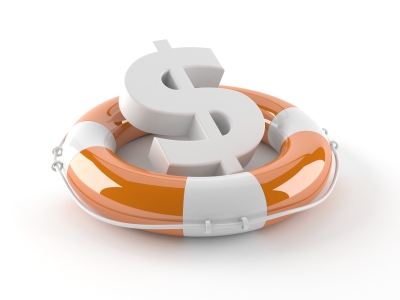 The NSW Government is providing financial support to ease the pressures on small business as a result of COVID-19
The NSW Government is providing financial support of up to $10,000 to ease pressures on small businesses and non-profit organisations suffering as a result of COVID-19.
Applications of this grant are now open for eligible businesses.
If your small business or non-profit organisation has experienced a significant decline in revenue as a result of COVID-19, you may be eligible for the small business support grant of up to $10,000.
This grant supports the ongoing operations of small businesses highly impacted from the COVID-19 pandemic following the NSW Public Health Order of 31 March 2020. Funds may only be used for unavoidable business expenses that are not supported by other government funding. These expenses include, but are not limited to:
utilities
council rates
telecommunication charges
insurance payments
professional advice
wages for an employee not eligible for JobKeeper payments
franchise fees
paying creditors, if your business is closing.
Eligibility
To be eligible for this grant, you must:
be based in NSW
be a small business (see guidelines)
be registered with an ABN as at 1 March 2020
have an annual turnover of more than $75,000 (a Business Activity Statement must be provided as evidence). Where a small business does not submit a BAS to the Australian Tax Office, and meets all other criteria, the small business should contact Service NSW to discuss further. In these cases, an income tax declaration may be accepted as evidence of an annual turnover of $75,000.
employ 1-19 full-time workers as at 1 March 2020
be able to report a payroll below the NSW 2019-2020 payroll tax threshold of $900,000
have been highly impacted by Public Health (COVID-19 Restrictions on Gathering and Movement) Order 2020 effective on 31 March 2020
have experienced at least 75% decline in turnover compared to the same two-week period in 2019, as a result of COVID-19 (for businesses that have been in operation for less than 12 months, refer to the guidelines)
have unavoidable business costs not otherwise the subject of other NSW and Commonwealth Government financial assistance measures.
Further details including; eligibility and how to apply can be found on the Service NSW website. If you're not able to apply online, please call 13 77 88.
Source: Apply for the small business COVID-19 support grant | Service NSW (2020). Available at: https://www.service.nsw.gov.au/transaction/apply-small-business-covid-19-support-grant?deliveryName=DM1286
https://www.salisburys.net.au/wp-content/uploads/2020/04/iStock_000011581302XSmall.jpg
300
400
Salisbury Accountants & Business Advisors
https://www.salisburys.net.au/wp-content/uploads/2017/04/logo-salisburys-transparent.png
Salisbury Accountants & Business Advisors
2020-04-17 12:06:30
2020-04-17 12:08:01
$10,000 NSW Small Business Grants now open